★ ★ ★ ★ ★
10,000+ Happy Customers
Boost Energy, Support Gut Health, And Hit Your Weight Goals In One Simple Daily Step
Fuel your body with TUSOL superfood smoothies, backed by research, and made by a 3 Michelin star chef to simplify your health routine.
Get Started Today ➩
Scientifically Formulated. Designed by a 3 Michelin Star Chef
Berry Sorbet
Maqui + Acai
Promotes Healthy Weight
Reduces Effects of Aging
Stimulates Collagen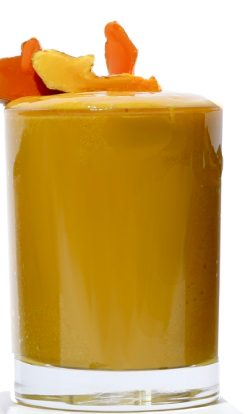 Golden Mylk Latte
Turmeric + Coconut
Fights Inflammation
Support Immunity
Boosts Cellular Function
Banana Muffin
Banana + Chaga
Enhances Focus
Support Hormone Balance
Boosts Memory + Clarity
Chocolate Shake
Cacao + Lion's Mane
For Energy
Supports Immunity
Stimulates Collagen
Green Tea Ice Cream
Matcha + Ashwagandha
For Gut Health
Reduces Stress
Stimulates Detoxification
Get Started Today ➩
60-Day Returns
Satisfaction Guarantee
"Indispensable to my daily health routine"
10,000+ Happy Customers
★★★★★
"By far the best way to stay on track with my health goals."

★★★★★
Janice
✓ Verified Buyer
"I tried these products as part of my new year resolutions and it's been so great having quick easy meals in my kitchen so I don't have to grab anything unhealthy that takes me off track."
★★★★★
Genna M.
✓ Verified Buyer
"By far the most delicious tasting protein I've had in my life, hands DOWN."
★★★★★
Genna M.
✓ Verified Buyer
MORE THAN 10,000+ HAPPY CUSTOMERS
Shashi
★★★★★
Creamy, satisfying, and nourishing
"I love having it as a nourishing, creamy dessert (instead of ice, I add frozen carrots and/or beets for a nutritional boost, and the flavors go so well together)."
&nbsp
Nicole
★★★★★
I love all the flavors
"I love each of the flavors! My favorites: machata and banana ones. But seriously this is a tasty treat of perfection. My morning routine isn't complete without them. Must try! Love love love!"
Gloria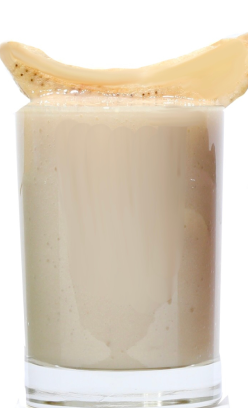 ★★★★★
Absolutely Get These!
"I love these smoothies, it has made my morning routine so much easier and tastier! They're the perfect size, they make me feel energetic and like I am doing something good and positive for my body."